EVILWICKEDDESIRE
Available Formats
Tracks
Price
Buy
12" Vinyl Album
11 tracks

£

12.00

Out of stock
Description
GHXST - EVILWICKEDDESIRE


Tip Top Recordings combine with Club.The.Mammoth and Parisian label Desire Records to present the debut LP from New York City's GHXST.

EVILWICKEDDESIRE comes on beautiful grey 12" vinyl and includes a full album download card inside.

GHXST (pronounced GHOST) is a dark deth grunge trio from New York City formed in 2010 by Shelley X, Chris Wild and Nathan La Guerra. Their self-produced debut EP, "Evil's Wasted On You", was imagined as a twisted Lynch-esque dream in a 90s basement party. In 2011, GHXST released a follow-up EP, "No Rest For The Wicked". Mixed by James Aparicio (Mute Records, DiscError Records), the six songs were inspired by southern gothicism and the cinematic west, exploring themes of resistance, rebellion, and death.

EVILWICKEDDESIRE compiles these first two special GHXST EPs together to become an ultra-limited UK debut LP.
Reviews
"GHXST are a dark crew who take the cold wave underground technology and dynamic...and cloak it in more stabbing, noise drapes with pulsing bass drums and doomy fuzzed up synths. Great stuff."
Rough Trade Shops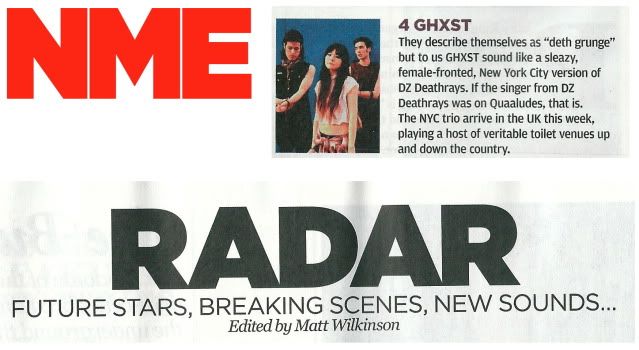 Tracklisting
12" Vinyl Album (TIPT009)
GHXST

- Flowers of Evil

GHXST

- Holy Speed

GHXST

- Memoria

GHXST

- Masters of Black

GHXST

- White Nights

GHXST

- Bad Blood (Intro)

GHXST

- Deth Valley

GHXST

- Evening Redness

GHXST

- Zzombie (Interlude)

GHXST

- Devil Between Us

GHXST

- No End In Sight